302 respondents from 61 countries
Afghanistan
Algeria
Argentina
Australia
Austria
Azerbaijan
Belarus
Belgium
Bolivia
Brazil
Cambodia
Canada
Cape Verde
Chile
China
Colombia
Congo
Côte d'Ivoire
Czech Republic
Denmark
Finland
France
Georgia
Germany
Ghana
Gibraltar
Greece
India
Indonesia
Iran
Iraq
Ireland
Israel
Italy
Japan
Mexico
Nepal
Netherlands
Nigeria
Norway
Pakistan
Peru
Philippines
Poland
Portugal
Romania
Russian Federation
Serbia
Singapore
Slovakia
Spain
Sweden
Switzerland
Thailand
Tunisia
Turkey
Ukraine
United Kingdom
United States
Uruguay
Venezuela
Representation by Country
United States (27.15%)
India (7.62%)
United Kingdom (6.95%)
Germany (6.29%)
Canada (3.64%)
France (3.31%)
Russian Federation & Spain(2.65% each)
Brazil & Netherlands (1.99% each)
Australia, China, Pakistan, Switzerland, & unknown (1.66% each)
Denmark, Italy, Romania, Turkey, & Ukraine (1.32% each)
Ireland, Mexico, Poland, Sweden, & Thailand (0.99% each)
Argentina, Austria, Belarus, Finland, Georgia, Iraq, Israel, Nigeria, Norway, Singapore, & Venezuela (0.66% each)
Afghanistan, Algeria, Azerbaijan, Belgium, Bolivia, Cambodia, Cape Verde, Chile, Colombia, Congo, Côte d'Ivoire, Czech Republic, Ghana, Gibraltar, Greece, Indonesia, Iran, Japan, Nepal, Peru, Philippines, Poland, Serbia, Slovakia, Tunisia, & Uruguay (0.33% each)
Representation by U.S. State (& D.C.)
California (11.63%)
New Jersey (9.30%)
New York & Texas: (8.14% each)
Virginia (6.98%)
Michigan (5.8%)
District of Columbia & Missouri (4.65% each)
Ohio, Pennsylvania & Washington (3.49% each)
Arizona, Florida, Georgia, Idaho, Illinois, Kentucky, Maryland, North Carolina, Oklahoma, & Tennessee (2.33% each)
Arkansas, Colorado, Connecticut, Massachusetts, Nevada, & Wisconsin (1.16% each)
Gender
Male

2016: 80.58%
2015: 88%
2014: 89%
2013: 90%

Female

2016: 13.31%
2015: 8%
2014: 11%
2013: 10%

Prefer Not to Disclose

2016: 4.68%
2015: 4%

Other Option/A Gender Not Listed Here

2016: 1.44%
2015: < 1%
How long have you been working with BuddyPress?
Less than a year

2016: 28.00%

1 year

2016: 16.73%

2 years

2016: 13.82%

3 years

2016: 12.73%

4 years

2016: 8.36%

5 years

2016: 6.55%

First alpha/beta

2016: 6.55%

6 years

2016: 4.00%

7 years

2016: 3.27%
How would you classify your knowledge of BuddyPress?
Intermediate

2016: 41.79%

Beginner

2016: 30.71%

Advanced

2016: 18.93%

Expert

2016: 8.57%
How are you using BuddyPress?
I use BuddyPress in my own site.

2016: 62.41%
2015: 38.86%
2014: 37.65%
2013: 45.00%

I build BuddyPress sites for others

2016: 36.90%
2015: 25.12%
2014: 27.40%
2013: 28.00%

I host BuddyPress sites

2016: 18.08%

I build BuddyPress sites, themes, plugins

2016: 16.97%
2015: 10.43%
2014: 11.74%
2013: 14.00%

I develop BuddyPress plugins

2016: 14.39%
2015: 1.90%
2014: 0.60%
2013: 2.00%

I develop BuddyPress themes

2016: 11.07%
2015: 1.90%
2014: 2.40%
2013: 3.00%

Other Option *

2016: 4.80%
* Other Option:
I consider BuddyPress for my site
Play with BuddyPress Concepts
1 multisite (dev, preprod, prod)
A friend started building a few sites for me and we are working together. He is a host I guess is the correct term. Again, I am green here.
Everything else
Considering to use it
Commons In A Box
App integration
Also have a family BuddyPress site on a raspberry pi (in dev)
Use BP on own site and build plugins
How many BuddyPress sites have you built and/or are currently responsible for?
2 to 5 sites

2016: 36.40%
2015: 37.91%
2014: 44%

1 site

2016: 34.93%
2015: 40.76%
2014: 38%

None yet

2016: 12.50%

6 to 10 sites

2016: 7.35%
2015: 9.48%
2014: 8%

More than 20 sites

2016: 4.41%

11 to 15 sites

2016: 1.84%
2015: 1.42%
2014: 1%

16 to 20 sites

2016: 1.47%

More than 1,000 sites

2016: 1.10%

More than 100 sites

2016: 0
In what languages are your BuddyPress sites?
(multiple choice)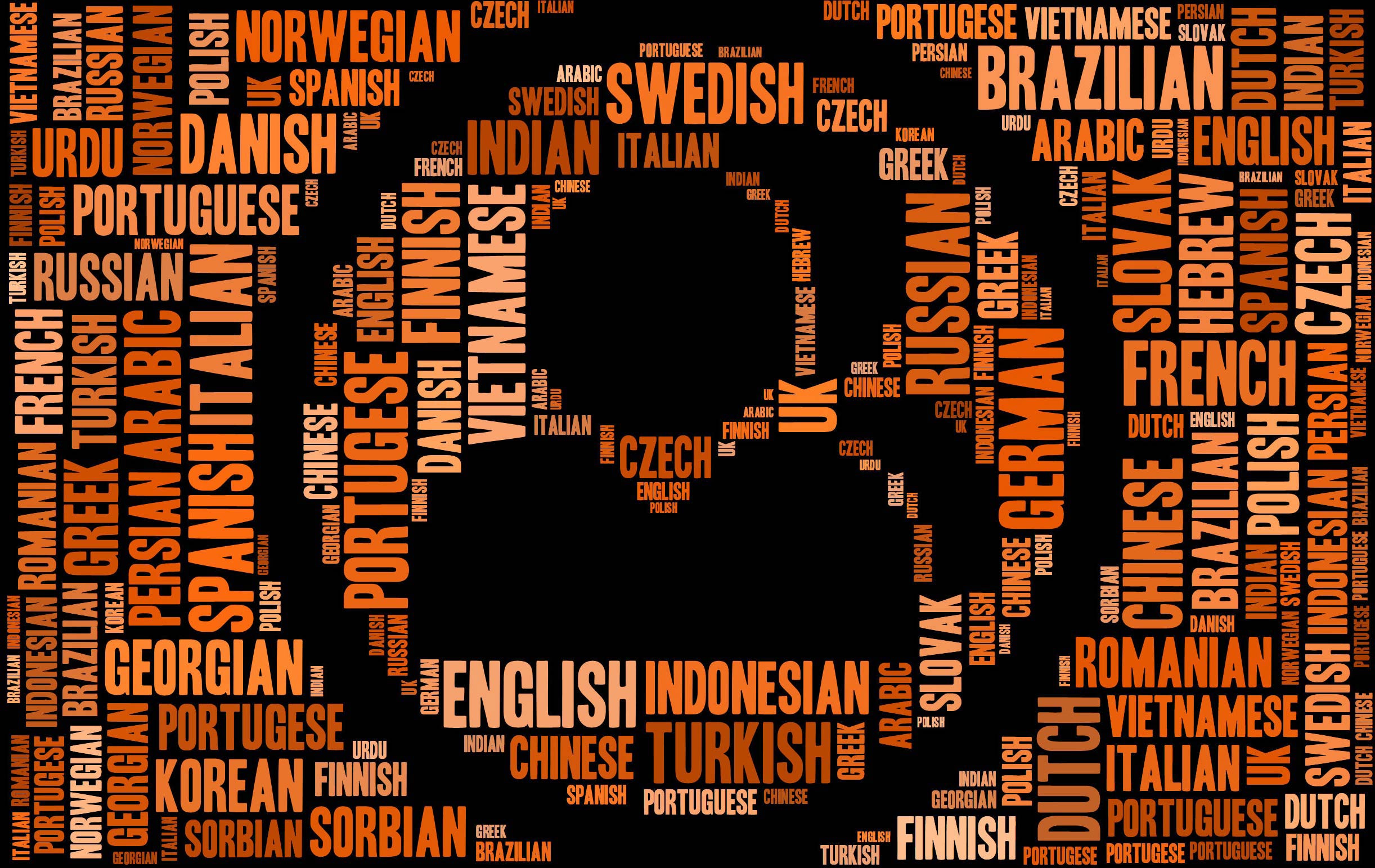 What types of BuddyPress sites have you built for?
(multiple choice)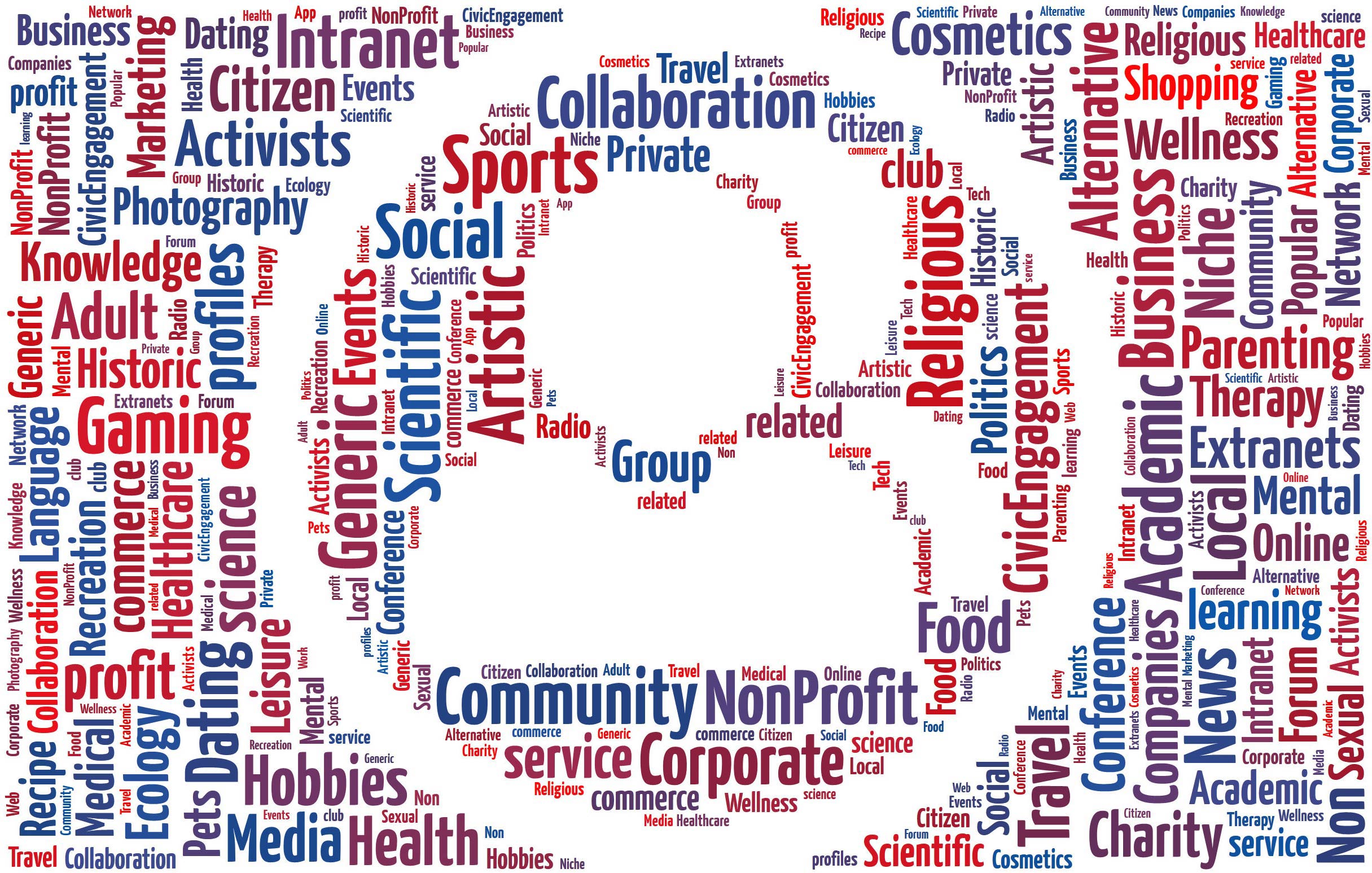 How many members do you have on your BuddyPress sites?
(multiple choice)
Up to 500 members

2016: 57.92%

Up to 1,000 members

2016: 20.08%

Up to 5,000 members

2016: 15.83%

Other Option *

2016: 8.11%

Up to 10,000 members

2016: 7.34%

Up to 20,000 members

2016: 3.47%

Up to 30,000 members

2016: 3.47%

Up to 50,000 members

2016: 3.09%

Up to 40,000 members

2016: 1.54%
* Other Option:
3,000,000 members
Around 2,000,000 members
Up to 100,000 members
80,000 members
83 members
50 members
20 members
20 members
5 members
only one
Just me yet
Various
Will soon be launching to an existing company with an existing 16k active membership base, 40k list
Is on alpha an is not relased yet
Still in development
What device/s do you and your members use to navigate your BuddyPress site?
(multiple choice)
Desktop

2016: 84.65%
2015: 57.89%
2014: 56.23%

Smartphone

2016: 83.07%
2015: 62.68%
2014: 55.31%

Laptop

2016: 79.13%
2015: 47.37%
2014: 56.23%

Tablet

2016: 66.54%
2015: 21.05%
2014: 21.58%

Television

2016: 7.09%
2015: 0.96%
2014: 0
What version/s of BuddyPress are you using for your site/s?
(multiple choice)
BuddyPress 2.7+

2016: 85.55%

BuddyPress 2.6+

2016: 22.81%

BuddyPress 2.5+

2016: 6.08%

BuddyPress 2.4+

2016: 3.80%

BuddyPress 2.3+

2016: 3.80%

Other Option

2016: 2.66%
Note: BuddyPress 2.7 was the current major release version during the survey period.
* Other Option:
Always latest
Always latest, lag time ~1 month
BP 2.2
BP 2.07
BP 1.5
Not sure, I update it whenever possible.
What version/s of WordPress are you using for your BuddyPress site/s?
(multiple choice)
WordPress 4.6+

2016: 91.76%

WordPress 4.5+

2015: 13.11%

WordPress 4.4+

2015: 4.87%

WordPress 4.3+

2015: 3.37%

WordPress 4.2+

2015: 3.00%

Other Option *

2016: 3.00%
2015: 0.96%
2014: 1.8%
* Other Option:
Always latest, lag time < 1 month
Always latest
WP 4.7
WP 4.x.x
Not sure again.
Note: WordPress 4.6 was the current major release version when the survey was launched.
How do you set up BuddyPress in your WordPress installations?
(multiple choice)
WP in domain root.

2016: 72.14%
2013: 74.58%

WP Multisite in domain root - Network-activated.

2016: 18.70%
2013: 44.07%

WP in physical subdirectory folder.

2016: 17.56%
2013: 29.38%

WP in physical subdomain.

2016: 12.60%
2013: 23.16%

WP Multisite in subsite (subdomain) - Network-activated.

2016: 8.40%
2013: 19.77%

WP Multisite in subsite (subdirectory) - Network-activated.

2016: 7.63%
2013: 16.38%

WP Multisite with BuddyPress Multi-Network

2016: 7.63%

WP Multisite in domain root - activated at root only.

2016: 7.25%

WP Multisite in subsite (subdomain) - activated in subdomain only.

2016: 6.87%

WP Multisite in domain root - BP_ENABLE_MULTIBLOG set up.

2016: 6.11%

WP Multisite in subsite (subdirectory) - activated in subdirectory only.

2016: 5.34%
Note: Data from the 2013 survey recalculated for comparison.
How do you host your BuddyPress site/s?
(multiple choice)
Shared Hosting

2016: 48.09%
2015: 45.97%
2014: 59.58%

Virtual Private Server

2016: 38.17%
2015: 36.49%
2014: 33.53%

Dedicated Server

2016: 23.28%
2015: 26.07%
2014: 22.45%

Managed Hosting

2016: 15.65%
2015: 13.74%
2014: 4.66%

Cloud Hosting

2016: 11.83%
2015: 11.37%

Other Option *

2016: 3.05%
2015: 1.42%
2014: 1.70%
* Other Option:
Need to go up to dedicated server soon
Dedicated virtual server w/ RedHat6
My Own Hosting Service
Academic domain project
localhost
What are the PHP versions of your hosting for BuddyPress sites?
(multiple choice)
PHP 5.6+

2016: 63.41%

PHP 7.0+

2016: 53.66%

PHP 5.4+

2016: 14.63%

PHP 5.3+

2016: 7.32%

<= PHP 5.3

2016: 1.22%
Development / Site Building
What other networking/membership plugin/software did you evaluate before selecting BuddyPress?
(multiple choice)
None

2016: 53.57%
2015: 33.00%
2014: 30.00%

Drupal Commons

2016: 17.35%
2015: 21.80%
2014: 28.65%

Elgg

2016: 15.82%
2015: 22.86%
2014: 32.02%

Other Option *

2016: 14.80%
2015: 15.95%
2014: 15.26%

JomSocial

2016: 14.29%
2015: 18.06%
2014: 20.45%

WP Symposium

2016: 11.22%
2015: 21.27%

Mingle, WP plugin

2016: 10.71%
2015: 21.27%
2014: 30.16%

Social Engine

2016: 9.69%
2015: 15.42%
2014: 19.73%
Note: Data from the 2014 and 2015 surveys recalculated for comparison.
* Other Option:
PHPFox (4x)
Peepso (4x)
Dolphin (3x)
Sharetronix (2x)
Oxwall (2x)
PHPBB (2x)
Invision Powerboard (2x)
Ning (2x)
bbPress
Paid membership pro
My own PHP code
Userpro
Slack
eXo
Confluence + HipChat
Igloo
Basecamp
MyBB
SMF
Opensource social network
VBulletin
Members Pro
several other PHP specific and 1 other Angular specific frameworks via codecanyon
Humhub
Anahita
Joomla:community builder
EasySocial
WoltLab
Some membership WP plugin with front-page profile listing and editing
Jamroon
I can't remember now, I tried Joomla's extension many many years ago.
BuddyPress Strengths/Opportunities
(multiple choice)
Free and open-sourced

2016: 92.97%
2015: 90.43%
2014: 90.10%

BuddyPress is an official WordPress plugin.

2016: 81.59%
2015: 82.70%
2014: 84.28%

Compatible with other WordPress plugins

2016: 73.51%
2015: 59.57%
2014: 63.60%

BuddyPress is extensible

2016: 69.65%
2015: 62.70%
2014: 70.00%

BuddyPress has community support

2016: 62.69%
2015: 68.65%
2014: 66.35%

BuddyPress Theme compatibility

2016: 60.00%
2015: 60.64%
2014: 55.12%

BuddyPress lets you own your own data

2016: 58.21%
2015: 61.08%
2014: 58.92%

BuddyPress is easy to set up

2016: 52.74%
2015: 44.32%
2014: 56.42%

Translation in your language

2016: 32.43%
2015: 19.15%
2014: 21.20%

BuddyPress powers the user profiles at WordPress.org.

2016: 26.37%

Documentation has improved

2016: 20.54%
2015: 18.62%
2014: 22.26%

Positive feedback from your community.

2016: 20.40%
2015: 20.00%
2014: 23.92%
* Other Option:
The core feature set allows for a myriad of purposes
It is free to use. And this is very important like non-profit communities and volunteer project for sharing imformation easily. Thank you so much for that chance...
Free
It seems to use WP standard APIs as much as possible
least of problems-possibly
Big fan of Boone
I trust the Wordpress brand, and the size of the BP / WP ecosystem to ensure that this platform will continue to be supported and developed over the next 10 years
LMS is built with BP
Updated regularly, code quality, hooks
It's Simple!
Plugin RT Media available
BuddyPress Weaknesses/Threats
(multiple choice)
Need more features added to BuddyPress

2016: 59.28%
2015: 59.89%
2014: 59.55%

Not sure about the future of the plugin

2016: 52.75%
2015: 39.88%
2014: 40.00%

Developer Documentation is not complete

2016: 47.31%
2015: 44.51%
2014: 42.64%

User Documentation is not complete

2016: 43.11%
2015: 32.97%
2014: 42.64%

Confusing for users to navigate

2016: 38.14%
2015: 31.79%
2014: 31.37%

Performance

2016: 35.05%
2015: 39.88%
2014: 45.88%

It is free, development may not be market-driven

2016: 30.93%
2015: 24.28%
2014: 17.25%

BP is not compatible with some WP plugins

2016: 23.75%
2015: 25.82%
2014: 27.57%

BP is not compatible with some themes

2016: 23.42%
2015: 16.48%
2014: 27.20%

Spam

2016: 23.20%
2015: 29.48%
2014: 37.64%

BP core team are all volunteers

2016: 22.16%

Confusing to set up

2016: 22.16%
2015: 15.38%
2014: 15.44%

Translation in your language is not available

2016: 6.59%
2015: 3.30%
2014: 3.30%

Not what I expected

2016: 5.99%
2015: 1.65%
2014: 2.20%
* Other Option:
Not too many features
Very little documentation / reference, compared to generic WordPress almost total lack of documentation / reference
Support is sporadic and slow
Plugin conflict
Lack of detailed documention that helps delveopers to develop sophisticated plugins
Online support available is outdated
Because no one is getting paid, then the risk of privacy invasion is much higher
Documentation
None so far
Not multilanguage
Speed of learning on how to do custom development with BP
Lack of Support
I put confusing only because I am not familiar with this, yet. The FREE and Volunteers are huge pluses for me. Spam, hackers and trolls will always be an issue, but can be controlled
Lack of better visuals our of the box (for non developers at least)
Inconsistent and incomplete documentation
Poor codex
The only real developer tool is actually reading the code. Reading the code is a good thing but with any guides I don't know which code to read so I'm reading the entire thing. Which is also a good thing, but my client shouldn't wait to get into production while I'm skimming code that is interesting but not relevant to my immediate needs
DIfficult to customize the themes away from default (complex) navigation options
No share facility for other's posts to my activity timeline as in Facebook
It is very nice that this is free, and that there are many volunteers
The documentation, forum posts and articles are out dated making it really difficult to develop somthing
Very limited feature, no emoticons/smiley input option, outdated design, slow performance especially for status updates, very laggy when scroll on site-wide activity if too many users share their video or youtube content, and there is no video/image/website link embed button/feature, there is no social login by default/official, incompatible plugin/extension especially in the layout design or css conflict if use the plugin from directory
Hard learning curve to get in
The WordPress backend is a nightmare. Settings for BuddyPress and BBpress are all over the place
Lack of documentation for devleopers. There are many functions that I have to figure out on my own. The documentation on filters, actions and functions needs a lot of improvement
I am willing to pay money to buy into a quality controlled, curated set of core plugins that extend BP into one coherent platform with WP. With WooCommerce I pay for premium plugins and get fantastic functionality in return. I wish I could do the same with BuddyPress + BBPress and relax knowing that I am paying a premium to "be with the best"
there are features we need currently only available pieced together with other plugins. not good support for those as a solution. more like cross your fingers and hope for the best
Privacy concern
Not on WordPress.com :(
Hard-to-extend JS model, not always easy to filter various objects/queries
The "full name" stuff is very very very confusing
Inconsistent support dialogue
Performance, but I can tell this is already making great improvement
Not many settings
Matt doesn't seem fully to support it or care much about it
Core volunteer is like a magic. I am thankful to all of them. Hi all...
Requires additional tailoring development (functionality/theming)
There's not as much as customization with BuddyPress elements as WordPress elements out of the box
Not sure of the direction for social networks
Would be nice to extend the activity stream to be even more FB like
We'd like to feature how you are using BuddyPress in your current sites at BuddyPress.org...
Thank you to the sixty-three developers/site builders who signed up. Close to 50% of respondents have sites which were set up at least two years ago.
How do you keep updated with the latest in BuddyPress development?
(multiple choice)
Viewed changelog for each release in codex.buddypress.org/releases.

2016: 65.56%

Twitter: @buddypress, @buddypressdev, and/or @bptrac.

2016: 32.22%

Subscribed to bpdevel.wordpress.com.

2016: 31.67%

Checking buddypress.trac.wordpress.org regularly.

2016: 28.89%

Other Option *

2016: 14.44%
* Other Option:
#buddypress Slack channel (9x)
WPTavern.com (7x)
WPMUDev.com (2x)
BuddyPress.org (2x)
BuddyPress Trac Feed
From WordPress plugin update in dashboard
Periodically manually check the website, search for release notes
I do not want to be at the cutting edge of the product. I upgrade to the latest release version, but do not have time to be reading up on product development chatter
None yet. What is recommended?
How have you contributed to the development of BuddyPress?
(multiple choice)
Haven't contributed yet

2016: 57.95%
2015: 68.00%
2014: 67.00%

Helped out in BP forums

2016: 29.23%
2015: 23.40%
2014: 26.73%

Participated in last year's BuddyPress survey

2016: 18.97%

BP Trac: Reported Bugs

2016: 18.46%
2015: 18.15%
2014: 15.51%

Joined in BP IRC/Slack dev chat

2016: 12.82%
2015: 11.94%
2014: 6.60%

Submitted a BP plugin to the WP plugin repo

2016: 12.31%
2015: 8.12%
2014: 8.58%

BP Trac: Submitted patches

2016: 11.79%
2015: 10.03%
2014: 9.90%

BP Trac: Tested patches

2016: 10.26%
2015: 5.73%
2014: 7.59%

Submitted BP translation/s

2016: 9.74%
2015: 6.69%
2014: 6.60%

Joined the BuddyPress group on Contributor Day

2016: 7.69%

Wrote/Updated article/s in the BuddyPress Codex.

2016: 8.21%
2015: 7.48%
2014: 6.60%

Spoke about BuddyPress at WordCamp/BuddyCamp/Meetup

2016: 6.15%

Posted/shared BP use cases at BuddyPress.org

2016: 3.08%

Submitted a BP-compatible theme in the WP theme repository

2016: 1.54%
2015: 1.91%
2014: 3.20%
Note: Data from the 2014 and 2015 surveys recalculated for comparison.
What do you use for your local development environment?
(multiple choice)
I don't develop locally.

2016: 29.65%

LAMP

2016: 23.12

XAMPP

2016: 19.10%

MAMP

2016: 18.09%

WAMP

2016: 13.07%

VVV

2016: 12.56%

Other Option *

2016: 9.05%

Chassis

2016: 3.52%

WPLib

2016: 2.01%
* Other Option:
Custom Vagrant (4x)
AMPPS (3x)
Laravel Valet (2x)
ServerPress (2x)
Trellis
LAMP under virtualbox ubuntu server
Theme-juice (vagrant)
Sandbox site
UniServerZ
Salty WordPress
JK Server
http://open-server.ru
BuddyPress had 3 major releases this year (2016). At what point do you test your sites, themes, and/or plugins?
(multiple choice)
Stable Release

2016: 58.46%

A month after stable release

2016: 27.18%

Release Candidate 1

2016: 13.33%

Never

2016: 10.77%

Beta 1

2016: 10.26%

Trunk

2016: 7.69%

Other Option *

2016: 6.15%
* Other Option:
Plugins on trunk, sites not so much testing
Sometimes during alpha/trunk
I used to test at RC, now I moved to Trunk
Haven't been able to update from 2.3 yet
Depends, I've been working on unique use cases so everything can be different
I'll do it earlier
Few days after stable release. Normally I wait for an additional patch
Only been here a couple of days. Hope I can provide some help with this survey
A week or two after stable release
How would you classify your knowledge of the BP Template Hierarchy/Theme Compatibility?
Beginner

2016: 33.83%

Intermediate

2016: 31.84%

What template hierarchy?

2016: 14.43%

Advanced

2016: 12.94%

Expert

2016: 6.97%
Which BuddyPress template files do you customize for your own or third-party themes?
| Template files | Never | Sometimes | Every time |
| --- | --- | --- | --- |
| Activity files | 29.51% | 43.72% | 26.78% |
| Blog files | 51.50% | 32.34% | 16.17% |
| Group files | 29.55% | 44.89% | 25.57% |
| Member files | 20.56% | 41.67% | 37.78% |
| Style sheets | 22.41% | 27.01% | 50.57% |
| JavaScript files | 49.10% | 32.34% | 18.56% |
| BP Email files | 40.57% | 35.43% | 24% |
Your thoughts about developing BuddyPress themes
Depends on complexity of project
Yikes.
Seems kinda tough
Time consuming, if you really want to provide something unique with design for every component. It usually depends on project.
It would be nice to be able easily scaffold templates/assets for each component and compile assets later into single file. Probably this idea needs more than a survey to discuss.
I'm excited about Hugo's work in both the templates and snippets projects.
I'd like to get more into developing BP Themes, it's an ongoing ask.
It's great to be able to overwrite single template files, using theme-compat. Although it is a little tiresome to keep in check with new template changes and adding them to my various own template files.
Extending the js logic in theme-compat is hard to do.
The market is saturated with bloated themes. These give the impression that BuddyPress is slow while the actual reason is theme. I am going to change that.
BuddyPress themes are easy to create. I wish there were more available.
The plugin makes it easy to integrate BuddyPress without much work. So depending on the integration/theme, there is almost no work at all or problems to develop themes to BuddyPress.
I still don't use a special BuddyPress theme.
I use Divi theme of Elegantthemes.
It is not compitable with BuddyPress at all but, it gives a pure view of BuddyPress and its enough to use for my website.
Of course, it can be better with more compitable designs...
But i'm happy with every kind of BuddyPress if it works regular. :)
Painful
Yes I have done some child theme for some other famous theme, because it was not BuddyPress compatible.
Seems difficult to get started if you don't understand BP's history of theme development.
Trying to learn and put my vision together.
Much easier than it used to be. Thanks for that!
I'd rather independence from thematics as things change.
I've tried developing them on my own, but now just work with a design team. They can be very complicated in a hurry and best to get someone who knows more than I ;)
I don't like stock themes, as I feel each network needs to have it's own identity.
Buddy press should inherit from the active WP theme.
Nothing of importance
Above my pay grade. :)
Not sure how the new theming works with the bp-default theme being retired.
Each time I have to dig into a BuddyPress powered project to fulfill client needs, I'm facing the same huge blocking point : the "full name" stuff. I can't understand why it is built this way. Members directory, member search and registration are unusable out of the box. Using custom code to sync standard WP user meta and BP full name is a must.
Few themes are supported.
If WP would consider BP more - that would be nice.
Any themes developed must work with rtMedia or they are a waste - not many work well with rtmedia.
It may die because of such poor support.
It's come a long way and much better than it used to be! Every client has unique requests...so thoughts vary from project to project. All and all, it's decent (except maybe the stylesheet, but maybe that's just me as it's my major gripe about woocommerce too). It could also be more modular so that I didn't have to edit every template in order to get an overall different style.
Maybe come out with a new BuddyPress-specific theme like the default Twenty-X themes every (other) year?
We must continue to work and increase the performance even in the case of thousands of users.
Lack of frameworks makes it harder for begginers to get going.
Difficult to find current best practices. Searches return so many obsolete tips and articles.
Great need to improve the notification of bp group activities , and keep follow some developers they're profitors !!
I don't develop BuddyPress themes.
Pretty easy and straight forward to develop BuddyPress theme.
In some respects, developing a specific theme for BuddyPress is great, but then it is also good if BuddyPress would work with all themes regardless of whether they were specifically designed for BP or not. (I think this is way better than before)
I'm interested but still work full-time as programmer but I intend to learn all I can about development of themes and plugins.
Functions mean sites all look the same.
I'm more of a database person than a css person so themes are not really me.
In academics.
Every student on earth should have a BuddyPress account. They simply login to use the system to access and address their academic/education concerns.
I do not want to develop themes. I want to pay for a mature CMS+Community platform, and delegate the development to a trusted community of developers. I deliberately avoid custom development as much as possible, and instead prefer to adjust my requirements to the vanilla platform as much as possible.
Maybe implement a customizing theme editor for non-technical and timeless users.
Only copy those template files that you think are necessary to override.
Very Complex
Hard
Not clearly progressively enhanced, hard to dive into specific files and edit accordingly.
I will love to know much above it and create my own BuddyPress themes.
Gratis
Create modern and beautifull design or flat design to make it look elegant by default. For example: flarum.com, discourse.org
VERY GOOD JOB. But it's hard to follow up on your template changes across all the updates. Like the new templates for the cover images, new home.php layout & so on.
Documentation is very helpful, even though it's mostly in the code. But the code is very very well commented. However, a documentation for each function like the one used for WordPress would speed up the whole process. So you don't have to look through 10 files of 3000+ lines to find the right function.
Please find the way to configure how the notification URLs are routed. As it is, using default BP notifications means that one is bound to retain a specific separate landing page for each notification in one's theme. I would like to be able to theme a single landing page for them all, but this can't be done without re-coding the notifications themselves.
Also, subnav tabs and pages in groups & profiles are still dificult to rework to one's own liking. Could these be menus, or in some way chengeable via the WP dashboard? What is needed is the ability to freely change the first (default) subnav tab, change the texts, hide some subnavs, add new subnav.
Working so can't say much at a time
I'm just getting into BP and figuring out the APIs for linking BP hooks to core WP hooks and what goes into each of the different BP classes. I don't want to be to negative about the poor documentation, and once I get good enough on BP I'll make some Docs contributions.
I love the flexibility of the coding and designing aspects of the software! Really is nice to use and easy to use.
None for now
I would love to figure out how to make BuddyPress work with existing WP themes.
It's easy enough for anyone with a basic understanding of the documents.
Not the easiest process. No GUI, very little written about even reorganising the existing elements on the screen.
BuddyPress has a "checkered" development history to say the least. Frankly, it is very badly developed and supported. I wish it would get more serious - I try not to use it in lieu of commercially supported plugins. It's just not reliable and really hasn't been significantly updated in years.
I'm still learning, although I have ordered the Packt book for Christmas. I tend to chop and hack things together from resources online.
History of these is ugly. We'd rather use standard WP themes, our own child theme.
We are planning a free and paid theme based on BuddyPress.
I like the direction of Template packs, so can be used no matter what the theme (unless I'm misunderstanding that effort).
The activity submit is a little ugly and hard to customize because its just a box with a submit button.
It would be good to have friends only sidewide activity page show up for logged in users or something like that to encourage users to make friends.
The activity page needs more features or rather more widgets (such as a widget to dispaly users profile, friend count, notification count) to add in the sidebars so that it look more comeplete.
However I found the BuddyPress profile to be a little all over the place and isnt really structured the same way as the activity page making it a little annoying to create a seamless design.
But the folder structure is good and neat!
Since BP works with almost all WP themes, it's easy to implement it, I will soon try and design my own theme for WP and style BP for it.
Themes aren't the main focus for BuddyPress in my humble opinion, what's more important for me is to advance in functionalities and the flexibility to include parts of BuddyPress in other content and adapt better to new WordPress Theme Builders.
Developing BuddyPress theme is easy. because it's a plugin of WordPress which provides very flexibility.
It just seems that the template hierarchy has become more complicated in 2016. I think it was more straightforward before this year. Why are you making it more complicated?
Great idea
How would you classify your knowledge of BuddyPress Hooks, Actions & Filters?
Beginner

2016: 39.09%

Intermediate

2016: 26.40%

What hooks?

2016: 15.74%

Advanced

2016: 10.66%

Expert

2016: 8.12%
Which components do you extend with your own or third-party BuddyPress plugin/s?
| Components | Never | Sometimes | Every time |
| --- | --- | --- | --- |
| Account Settings | 31.06% | 44.72% | 24.22% |
| Activity Streams | 26.95% | 42.51% | 30.54% |
| Core | 45.33% | 35.33% | 19.33% |
| Extended Profiles | 21.56% | 45.51% | 32.93% |
| Friend Connections | 44.81% | 38.31% | 16.88% |
| Members | 23.49% | 42.77% | 33.73% |
| Notifications | 29.70% | 41.21% | 29.09% |
| Private Messaging | 38.89% | 37.04% | 24.07% |
| Site Tracking | 56.86% | 29.41% | 13.73% |
| User Groups | 30.06% | 38.65% | 31.49% |
Your thoughts about developing BuddyPress plugins
❤️
Easy to write plugins for BuddyPress, just need to recognise proper hook.
Fun, but a tough way to make a living.
Thanks to BuddyPress flexibility, the sky is the limit (more or less).
Enjoyable once you're familiar with APIs.
We have a developer (r-a-y) on contract who develops BP and WP Plugins for us, and we share them on github.
Some plugins I would consider to be core to BP, for example bbPress and blogs - what is a group without a forum? However I find these plugins are not well integrated with BP an do not support features that I would like. I think this is an issue with BP in that the development of these features is left to developers that may not be BP focused. I dream of the day that I myself could develop plugins but right now that seems to be a long way off.
Just great to do. Inline documentation and logic similar to WP and bbPress makes extending BP a joy.
Thank you for making BuddyPress a developer friendly plugin.
Hooks make it easy to develop BuddyPress plugins and extend core.
It's great! BuddyPress code doc is good.
I think it need more plugin to make settings to all properties of BuddyPress. There is plugings at WordPress but they are old or outdated. I think BuddyPress need a check for new ability plugins. But its enough, i dont want to be greedy. But i just wanted to say.
Painful. Very little documentation on the website.
It's be great to have a few chapter entries added to the WP Plugin Handbook.
Yes I have already developed so many plugins for BuddyPress.
There needs to be more development and community support in one place.....paid and free.
Wish I had more time to do so. It's hard to keep up to date with what is best practices. Would be nice for there to be a BP Hello Dolly type plugin to demonstrate best practices.
After I know a lot more than I do now.
Have a hard time remembering what specific BuddyPress concerns are due to BuddyPress being a very small part of my workload.
Beyond my technical capability, but I do feel there should be more options in the core, as opposed to plugins. BP Media, BP Activity Plus, BP Follow, BP User Blog, and BuddyBoss Inbox come to mind immediately. These should be core features, not plugins.
Some of this is being addressed in the new template pack, but these are now basic social network functions and need to be officially brought in.
Some basic functionality for teams is still missing, e.g. a to-do list or a group calendar (yes, there is one in WPMU "repo", but… and Events Manager is integrated with BP, but sometimes to "big") – and yes, I would like to be able to do something like that… I'm more kind of a designer / community manager and that's why I'm not. And not proud of…
I got nothing.
Core could use more hooks / actions / filters
None.
Would love to have help with making some - especially if it could be video chat with whiteboard like codeable does
Provide interfaces and extensible OO please!
filters that manipulate sql as strings (like bp_activity_get_where_conditions) are better than nothing, but any kind of ORM at all would make everything so much easier.
On the clientside, it's near impossible to hook into any JS logic without resorting to listening for DOM changes directly. for instance i would love to hook into various ajax calls like paginating members/groups on directories, but the JS is completely inaccessible unless i duplicate the entire file and rewrite the parts i want. please provide some kind of way to hook into these calls - either smaller separate files that can be overridden individually, or globally accessible variables/scopes for promises etc., or really anything except anonymous functions in an inaccessible scope in a single huge file.
Developing with BuddyPress is different in that a lot of the dev work effects the front end. It would be cool if it there were a better "bridge" between them. I'm not sure how that would look...maybe a more action/filter based templates like woocommerce?
I don't develop BuddyPress plugins either.
Could there be a boilerplate? Realize there is one for WP, but maybe something people can jump into that know a little about plugins already? Would help to get more plugins for BP into the repo.
Great plugin, I hope that the plugin will work forever. And that will increase the performance with a personal caching system.
Should be developed to serve as an entry access for everyone to access everything that has to do with their education.
The documentation on functions, filters and actions needs a lot of improvement. A lot of the articles I see are 4 plus years old. I've only had 1 of my many questions even receive a response on the forum.
Maybe make a database with BuddyPress plug-ins like WordPress plug-ins.
Use BuddyPress hooks and filters instead of overriding the classes.
Do not use BuddyPress template files in the plugin.
Never
Looking forward to learning about this.
Great will love to.
Gratis al publico
Make official BuddyPress plugin to make it stable (create awesome bundled plugin). In order not to confuse the user and continue developing consistently.
And most important thing for me is (please) add image/link/audio/video embed button in textarea for update status (because most of available plugins in the directory is little bit buggy and incompatible with css design), and includes the preview of image thumbnail before posting it.
Add verified badge/tag icon to highlight admin, add emoticon/smiley, add member level/point to engange users, add social login (SSO) such as instagram, facebook, twitter, google login api and synchronize their avatars to BuddyPress profile avatar whenever they changes that on their social media account.
Same as the theme, lots of possibilities but a complete actions/hooks would help to get things done faster. But it's very easy to build plugin on those actions so no big deal.
It would be very nice, if there exist a plugin with the power to support bp Groups.
Nothing
Poorly documented.
The extensibility with plugins is great, but with a comment. As BP by itself is a plugin, this creates a bit of confusion. Shall I have the BP plugin, native WP plugin or WP+BP-compatible plugin? In this comparison, I reckon that WP wins from the plugin author's point of view (bigger market). With the effect that choosing plugins for one's BP installation is a never-ending story of testing, re-testing and sometimes even hooking into/hacking. Not really a stable experience.
My strategy is to prefer using a handful of well-proven WP plugins and eventually adoption/hoking them into BP, rather than looking for BP-specific plugins as these tend to be fewer and often sadly short-lived. I have but a few BP plugins left and they are all basically never updated.
I believe that BP needs a clearer strategy for its plugin market, perhaps with a push of a few Automattic-sponsored initiatives. For example, can we have WP Supercache or Akismet for BuddyPress? As it is, these plugins do not even mention if they cover BP specifics or not. A "certified for use with BP", "tested with latest version of BP" or something like that would be useful.
I love the flexibility of the coding and installation aspects of the software! Really is nice to use and easy to use.
None for now
Still scratching the surface on this.
I haven't tried it just yet.
I don't bother anymore. Until it becomes seriously supported and innovative, I can't spend more time on this project. It's been barely moving for years.
I don't know enough to touch plugins at the moment, I'm a beginner.
It seems there's not much of a community around these, most are not well maintained.
We have developed several plugin and few are in queue on WordPress.org to be published.
It would be good to have friends only sidewide activity page show up for logged in users or something like that to encourage users to make friends.
There are a lot of plugins but very few still keeping up with BP progress, I mean, most of them are old.
BuddyPress plugin are an essential part for the BuddyPress growing, and the API development will be the guarantee of BuddyPress survive.
Same as theme development.
Not done a lot but am just about to build one.
Difficult to find current best practices. Searches return so many obsolete tips and articles.
Great but need follow the update of WordPress versions.
I don't develop BuddyBress plugins. I would love though to see more BuddyPress plugins.
Pretty simple to develop.
I think developing plugins for BP worthwhile.
Quite good.
If you installed bbPress, what versions are you using with your BuddyPress sites?
(multiple choice)
bbPress 2.5+

2016: 88.81%

bbPress 2.4+

2016: 7.69%

Other Option

2016: 6.29%

bbPress 2.3+

2016: 4.90%

bbPress 2.0+

2016: 4.20%

bbPress 1.x.x below (legacy)

2016: 4.20%

bbPress 2.2+

2016: 2.80%

bbPress 2.1+

2016: 2.10%
If you installed bbPress, how did you set it up with your BuddyPress site/s?
(multiple choice)
Sitewide and Group Forums

2016: 60%
2015: 49%
2014: 48%

Sitewide Forums Only

2016: 20%
2015: 22%
2014: 29%

Group Forums Only

2016: 20%
2015: 19%
2014: 23%
What are the top 3 client/member feature requests for your BuddyPress sites?
Activity
Spam protection in activity
Better link previews at activty stream
Better social stream (more like Facebook), with integrated media capability.
Block users and report spam option from the activity stream.This should be built into the core.
Site-wide buttons for member activity like Favorite
Activity wall
Better control on Activity, which activity type need to display or not
More settings for activities
Activity
Activity likes/share
Add something like a badge to a profile to let other users know how active another user is. This "activity-rate" of a user should be calculated by the response time to messages, the fact if a profile photo was uploaded and how often a user is logged into the system.
Auto embedding links preview in activity updates.
Comments to be displayed more like Facebook
Some users are confused about activity levels such as site-wide, group and personal.
Custom activity page
More control over activity item visibility.
Improved activty stream that can be perform ok on a frontpage of the site.
Ability to pull RSS feeds into activity stream
Completely improve the activity feed or get rid of it
Wall style Facebook with url parser
Share Posts Feature(as Facebook Share button )
Save Activity Stream Posts
Share posts from other's activity lines to their own
Sharing option
Slack type emoji features
Customized recent activity widget
Apps
Mobile app possibilities and http push notifications for chrome and safari
Android and Iphone app
Mobile App Integration / Not webview
Apps
bbPress Forums
Activity stream to reflect when users have made bbPress forum activity, not just when made changes to their profiles.
Better integration with and less overlap with bbPress
Group forum separation from site-wide forums
bbPress Email notification to the members of the group when new forum posts are made, when replies are made (and have it triggered as a daily/weekly digest, running reliably and not dependent on firing only when there's page views that day)
Blogs
User blogs. Display users blog posts on profile.
Ability to edit WP comments in the same way as group topics/replies
Chat
Group Chats - Not Private Messaging
Live Chat
Chat
Core
Better way to handle usernames and displayed names
Easier to use
Simple set up. Simple set up. Successful set up.
More social features
Real time updates
Smileys in activity and messages.
Spam control
Content moderation
BuddyPress check-in functionality
Likes (not Favorites)
Hashtag support
More options
Better content moderation
Ability to change @name.
Require fewer plugins to create a complete solution
BuddyPress invite anyone
Easy integration with other membership plugins.
Integration with existing social networks
Like / Dislike & Sharing posts within your own site (not share on facebook twitter).
Business pages.
URL rewrite support
Document Sharing Integration
Drag and Drop
To-do list
Configurable
Security
Report Abuse Feature
Better invite system
Referral system
Speed!
Task- and project management
Page title and meta description for BP pages
Multisite support, like one BP per site. I know it's possible using a plugin from WP.org, yet it's pretty tough to set it up correctly.
Gamification
Better search
Unified search
BIGGEST requests come down to better search for members. More advanced search, search by geo (we can store lat/long ourselves but it would be nice for BP to support "search by closest").
Core - Media
Images and files in profile fields and in activity publishing
Images and videos in the activity stream
Plugin BuddyPress Media (rtmedia) and BuddyPress Activity Plus features should be available into BuddyPress by default.
To be able to customize or at least crop the cover Image.
Crop-resize feature for cover images
Native media (images, videos) support
Media aka on Facebook (upload, share, comment etc)
Better members' pictures & albums
Galleries
Image upload and user galleries
Media handling like file archives in groups
Media uploads/albums
Media
Pictures
Picture gallery for members
Videos that work (will play / view-able) with iphone / ipad (even after buying premium ffmpeg converter from rtmedia they still fail with ios - meh)
Cropping for Cover and Group header images.
Core - Navigation
Need some easy options to add new tabs or subtab inside profile or groups
Easier navigation
Better directory navigation
Better feature integration such as menus.
Navigation control
They want it easy for their users to navigate site
Core - Privacy
More flexible privacy settings.
Privacy
Privacy settings
Private site
Options for private sites
Content Privacy
Core - Registration
Closer ties to major social networks (specifically facebook and twitter) to include log-in and cross-post.
Ability of step registration. Like the first screen will just ask email, username and password. The user will be registered with that Information. Then the user is taken to another step where additional fields are displayed. This feature should be added to core in my opinion.
Social login
Custom registration
Option to restrict content without restricting the registration page.
Registration/Enrollment compatibility/easability
Social Login
To improve registration process
Registration process is confusing because it's different than the WP one and themes often use their own page as well.
E-commerce
BuddyPress shops.. let users have their own shop and able to submit products and manage orders on their profile (frontend) using woocommerce.
Better integration with WooCommerce and *one, single, official * set-up for end-to-end user / account management across WC / BuddyP / BPress. E.g. integrate WC and Wordpress accounts with BuddyPress profiles in one closer view, together with BBPress user settings.
E-commerce.
User shops
Different group/levels/permissions with woocommerce subscription payments
Emails
Digest emails telling users what's happened since they last logged in.
Better & Same Email Templates (For all WP & BP mails).
Reply by email
Events
Integration with an events plugin
Event calendar
Group calendar
Extended Profiles
Profile fields displayed on members directory
Repeater fields for xprofiles (e.g., under an "Education" field group to have an option for "Add another school")
Fieldsets for xprofiles groups (i.e., perhaps deeper hierarchy, e.g., keeping with the "Education" field group example, coordinating all fields related to one school in a single Fieldsets [name, degree program, concentration, graduation year, etc.])
Finer control over who can see a particular piece of profile info (e.g., corresponding to site roles or permissions and not just "Everyone", "Members", "Only Me", or "Only Friends", for instance making student records viewable by school administrators who, incidentally, are not website admins)
Add profile badge (verified icon) in profile name, or after profile username to highlight admin
Showing more profile fields on members listing pages
Filtering fields shown of a member on a member listing page related to the member viewing the page
Profile feature
Better members profiles
Better personal profiles.
Better user profiles with easier usability.
Custom profile page
Easier sync between WP, BP and bbPress profiles. Both easier to understand and harness.
Member customisable profile pages - users want to create a profile page that others see features that they have chosen.
Nicer user profiles
All backend profile settings added to frontend
Better, cleaner profile headers.
Member profile modifications.
More flexible profiles
Profile layout
Profile options
To improve profiles
Unify the WP user profile and BP user profile.
Friends
Friends only sidewide activity page show up for logged in users or something like that to encourage users to make friends
Friends suggestions.
Ability to add and follow friend from the activity stream with AJAX.
Share content with friends
Friend connexion
Groups
@group mentions
More settings groups
More control over group visibility/status.
Group Messages
Groups (4x)
Filesharing for Groups
Private blogging area for groups
Custom styling for groups.
More flexible groups
Shortcode in groups
Having group types with set features at creation. This is so site members can make groups quicker.
More group extension pluginsSubgroups seem to working again or are on the way there
Subgroups seem to working again or are on the way there
Members
Validating members (by admin) and private profiles and members directory (visibility only to validated members)
ACL: Access Level for User, like who can view some BP tabs or not depending upon user role.
Add member level/point to engage users
Add membership feature, so user can purcahse subscription via paypal, bitcoin, or bank account for payment
Membership types.
More settings for members
Rate user by other users
Granular User Permission System just like what's available with XenForo, WoltLab, IPB and vBulletin.
Superadmin permissions/access for admins/editors
Inclusion/exclusions on members lists
Membership integration with the register process. Instead of adding separately.
Option to report users or bad content
Who has viewed your profile
Auto connection to everyone option
User reactions (Like, favourite...) for bp activities, wp posts and bbpress
Notifications
Notifications should be marked as clicked as soon as i click them, not when I visit the respective page. (ajax)
Configuration of email notifications. (deactivate notification if I get a new private message)
Real time notifications
Adding custom notifications.
Push notifications
Private Messages
Instant Messaging
Detailed private message settings to proctect from spam
Easy, understandable member-to-member spam control. Preferably a way of muting another member so that he's prevented from sending PMs and replies to one's posts. The existing "report as spammer" is widely misunderstood, both on the user side and the moderator side.
A better messaging system.
Reverse order of private messages
Better messaging system
Templates
AJAX everything. Seriously, AJAX everything. =)
Ajaxed results in various templates
Ajax
Easy Template loading
Better themes, better out of the box integrations, new features
Better mobile experience
More mobile friendly
Better mobile optimizations
Mobile accessible
Responsive
UI/UX
Design, design, design
Simpler UI (One click to profile)
Improved UX
Good UX
What are the top 3 developer/builder features you want in BuddyPress?
Activity
Ability to hide the activity stream for non-logged in users
Add smiley/emoticons/emoji button option in textarea for update status
Better control on Activity, which activity type need to display or not, and we can also set activity default.
Better unity between posts / custom post types and the activity feed
I really have only one I can think of, for me, add the possibility to add as many activity items on the stream, I mean, to be able to add your own hooks like a new activity item would be to record a new user registration ( User has just registered to our website ).
Options to choose between Activity stream or confession or shout out. Activity stream are too main stream.
Save Activity Stream Posts
Friends only sidewide activity page show up for logged in users or something like that to encourage users to make friends.
bbPress
A way to export posts from bp groups to bbPress forums.
Better forum moderation and response
Improved synergy between BP and bbP (mentions, commenting via activity stream, etc) and BP and individual blogs if in multisite (including commenting from activity stream)
Integrate forum topic in activity group.
Blogs
Deeper integration with WP blog
Members control of visibility of pages and posts
User blogs. Display users blog posts on profile.
BP REST API
REST API endpoints!!
BP API
BP REST API.
REST API
REST API
Chat
Real-time Chat features with enhancing message section
Chat Feature!!
Core
More consistent experience extending groups vs members
i agree with the often-repeated assertion that web apps using front-end javascript frameworks (ember, angular 2) are setting the standard that users now expect. transforming BuddyPress into a modern web app would be much more than a feature, but i'm convinced that that apps are the way of the next 5+ years.
Add and improve social features to keep members active. Private messages, friends, search, media upload tools to edit.
Be more intranet oriented
Better API to manage components as it could be a core feature to BuddyPress and plugins or theme
Better capability model - don't use is_super_admin or is_logged_in
Better support for BP Pages, e.g. Sidebars for BP Pages.
Better syntax for loops and queries
Blogging options - eg. My blogs, create new with a decent front end post feature
Clearer coupling for progressive enhancements, inline documentation at minimum.
Continued filters/hooks where possible.
Definitely more structural stability over time - during my time several fundamental features had become obsolete, with costly rewrites - legacy forums (still use them), theme compatibility (still use the old thme api), friend connections, email templates, and IIRC also the navbar. This adds a lot to a cost of ownership for a custom BP site (especially if one needs to pay for his programming services!) and frankly, was never the case with WP which enjoyed a rather smooth evolution over the years.
Easy re-write rules
Encryting password from Admin View
Facilitate integration with other plugin as agenda (ex.: eventOne)
Fine-grained permissions
Finer form validation conrols
Full compatibility with WPML (or other multilinguism plugin)
Granular User Permission System just like what's available with XenForo, WoltLab, IPB and vBulletin.
Gravatar and profile photos is confusing
Hooks
BImprove naming consistency of the identifiers
Meta based ordering for components that support meta_query
More BuddyPress management options
More compatibility with standard WordPress plugins, more hooks, more filters.
More hooks, more filters, less html in templates
More multi-network options
More real time stuff, communities are all about interactions. We're trying to roll those things out as plugin https://wordpress.org/plugins/search.php?q=eonet but in my opinion, some could be core features.
No client request, but my own wish list: PHP7 compatibility across BuddyPress, BBPress, and all the plugins that I use (I know, very difficult), a lot of stuff is still reliant on 5.6, slowing down my site.
Optimize memory usage
Page title and meta description for BP pages - select-able and changeable like how wp does permalinks perhaps.
Pagination for components, (current state is not developer friendly)
PHP 5.4+
Please stop adding 'features' in areas that should be handled by plugins. Instead, more focus on core improvements and efficiency - these are the items we look for in the changelog for new releases.
Share Posts Feature(as Facebook Share button )
Speed
Support real inheritance in both PHP and JS. make JS scope accessible for ajax/promises/etc. use ORM.
Tighter integration of new features with key plugins
Utilize WP custom post type
Varnish cache support
Event calendar
Gamified
Report Abuse Feature
More widgets that are easy to plugin on the site, e.g. a nice activity widget.
Core - Media
A core member media manager
Add image/link/video/audio button in textarea for update status and display the preview before posting it
BP media functionality as part of core bp - bonus if it works to import / export to and from rtmedia and the other one that is being developed.
Image upload and user galleries
Media without RT Media
Member management (registrations options), BuddyDrive as a core features (no that imath is no longer member of the core team), eventually some kind of (group) chat
Pictures (native)
Select in parameter to disable profile image crop and do like like Facebook mobile.
Upload structure is not good for large scale (avatar/cover-images)
Core - Navigation
Be able to combine / adjust BP menus. ie: Moving Account Settings and Email Settings together
Profile menu
Real and complete BP nav functions (ability to change a subnav parent, not having to use $bp... )
Core - Registration
Ability to customize login and registration pages
Add social login like: Instagram, Facebook, Twitter, Google
Direct activation
Improve registration process
Remove name and user name from wp + bp integration registration page...it confuses new users who in many cases never come back...they simply forget or get confused by what is "name" and "user name" during registration.
Sign up page customizable with less fields, only email and password should been requested. Realname can be optional and username could be set up later.
More control over registration template, it's very over whelming and hard to customise.
Documentation
A list of code chunks that are official answers and currently work inside the forums area.. like showing sites that mod bp and how they do it.. so much old code in the forums...
And not feature but Important thing updated Documentation.
Better documentation
Better documentation, less digging in code
Detailed API documentations needed for the developers.
Docs, docs, and more docs.
Documentation
Documentation and function reference
Documentation of hooks
I would like to see a better codex of action hooks, filters, and developer resources for when I am trying to tap into and customize BP information
Improved documentation
More documentation and tutorials for customizing BP
Sketchy developer documentation for these new features in BP aggravates the problem.
Solid documentation with all functions, actions and hooks
Some basic tutorials on common things that are customized
Theme plugins hooks/filters
E-commerce
BuddyPress shops.. let users have their own shop and able to submit products and manage orders on their profile (frontend) using woocommerce
E-commerce.
User shops
Emails
BP emails for all WP emails to create consistency (password recovery emails for example)
Extend BuddyPress Group Email Subscription functionality to include site activity and friend activity email options.
Provide a proper way to handle emails.
Extended Profiles
Profile area drag-down editor
x-profile fields from database are a nightmare
All backend profile settings added to frontend
Better built in user profile features and user interface.
Fieldsets for xprofiles (plus repeaters)
I would like to see more "types" in BuddyPress profiles. Maybe make it easier to pre-populate dropdowns (like select a country dropdowns). I know it's possible via filter, but maybe some common ones. Gravity Forms handles this well. And maybe more features dealing with user's media. I know that is vague. Curse me.
Improve profiles
Make Xprofile searches scalable for complex search.
Repeater fields for xprofiles
There should be an optional parameter to pass xprofile_group_id while setting or getting data. I have to use xprofile_field_id to set or get data because field names in different groups are same.
Use of profile fields in members directory, user admin, and in searching members
xProfile +
Groups
Better group homepage solutions
Better Groups
Custom Group Type (exactly like a custom post type for WordPress)
Customize Group Home
Group blogs
Improve Group Types
Better Group Types
More detailed user profile for companies
Remove hardcoded group statuses. (I'm working on it, OK? :) )
Members
Better role management. Specific BP user capability hooks to manage custom privledges.
Build easier access to user account
Connections
Do not overwrite user role to default on activation if already provided. (bp-membersp-members-functions.php : bp_core_activate_signup : $member->set_role( get_option('default_role') );)
Improve Member Types
Globally available userdata. Like an up-coming CV/Resume of the user
Better Member Types
Notifications
Better notifications API
Adjust user and email notifications
Better Notifications API, something like Laravel has.
Like notification.
Notification could be better (https://make.wordpress.org/core/2016/10/03/feature-project-proposal-notifications-api/) I think we need to wait this :)
Notifications of groups activities working with your add-on with learndash LMS
Push notifications
There is no option to get both read and unread notifications in bp_has_notifications.
Private Messages
Better messages API
Significant improvements to messaging
Templates
Mobile optimization
A few options for activity post box layout
A theme editor.
Better mobile responsive adaptation
Better out of the box theme and feature integration, better development team or more aggressive development plan, get it up to date to modern requirements - it's old and doesn't change.
Less reliance on plugin bundled templates
More beautiful template layout
Templates outdated feature like in WooCommerce
UI/UX
Comments about BuddyPress or Survey
Keep up the good work :-)
I love BuddyPress!!!
Thanks for making BuddyPress better. BuddyPress touching different lives/cultures and reveals WordPress' potential.
Why is 'Business' not an option re 'What do you use BP for?'? And why are there no questions re usage with other plugins, woocommerce, etc? These omissions are glaring.
When I found BuddyPress I was under the impression it was to build social networks. I'd love to see more features built in because plugins can be so unreliabe.
Love these yearly surveys. Thanks!
❤️
Keep up the great work. [2x]
Thanks for asking! Looking forward to the harvest.
You guys do an amazing job. On the whole BuddyPress is fantastic and I love working with it.
It should BE done ;)
Thanks for creating this amazing plugin and making it better and better with every release.
Thanks
I still think the thing that makes BP different is the very helpful and supportive community. (No commercial plugin can duplicate that.)
There was a question titled "How would you classify your knowledge of the BuddyPress Template Hierarchy/Theme Compatibility?" I have answered "What Template Hierarchy?" because I don't consider the template system that BP implemented to be a true template hierarchy.
Its nice...the survey. It made me know there were others like Elgg, Jomsocial etc...we can actually monopolize this thing.
Great platform and product.
Do NOT hesitate to charge for the product or a set of premium plug-ins / configuration tools.
A must have for WordPress.
Great effort guys! I wish that I am part of the BuddyPress team :)
Can you please send me the link where I can suggest some upgrades or share some code with you.
Thank you!
BuddyPress is awesome. With WordPress and BuddyPress the future is great for social community.
Thanks to BuddyPress and WordPress developers. I hope you guys will provide support regularly and consistently, also more innovate to create new features.
We love it! We're working pretty hard to create a custom solution based on WP + BP and so far it's working just fine and our customers are loving it. Please, keep up the great work, we'll try to spend more time on the forum and to contribute as well. I think BuddyPress has a great future but it must be user friendly at all levels. Pretty much like Woocommerce.
At least you want to know what your devs and and users want. Lets see if work on given feedback.
One of the main issues that seems to have been going on for years and years is share posts from other's activity lines to their own.
We are at a loss to understand why this has not been addressed?
BuddyPress is great. But unfortunately lacks 3 very important features presented in any social network:
Share Posts Feature (as Facebook Share button)
Report Abuse Feature
Save Activity Stream Posts

There is a "reshare" plugin from iMath , but is very limited (no videos or image sharing) and currently is not under development anymore.
BuddyPress is well for all type of social network. Thank you for all.
You do great work. Thanks a lot for BuddyPress! Although I am not a coder, I was able to create my own community. Fantastic.
Thanks for great plugin :)
I love BuddyPress. But as I am trying to improve user experience in my web site, I am searching for ways to improve all visuals. And as I am not developer, it is very difficult to change how BuddyPress components look out of the box.
Thank you for all of your work!!
Again, I am sorry that I could not contribute very much to this survey. I feel that these surveys can be very helpful. The idea of being FREE and voluntary are both important and align well with Freedom 2020. Adam Kokesh is one of many people promoting this crazy idea of FREEDOM. Thanks for the chance to be part of the process. I see many positive ways this product can put Facebook second. I help Admin a network on Facebook we have 50 state pages, several country pages and numerous "special interest" pages and a few other pages and groups. Citizens Action Network, We The People-United, Texas Revolution, Lone Star Statement, Freedom 2020 and Justice for Texas. I think this BuddyPress could really help bring it together, but.... [edited] in Gun Barrel City, Texas
Thank you all, for developing BuddyPress!
Great idea, would appreciate any feedback.
So much great stuff in place. Building communities that aren't facebook is important work!
Nice to listen to your costumers
I'd love to see it more not-so-techie users oriented. Up to 2017 design standards. And I'd love a feature to report users or bad content.
Thanks for this amazing plugin!
I'm feeling great to be a small part of it.
Thank you. keep up the good work. Wishing all the best to BuddyPress and the team :)
Thank you to everyone who contributes to BuddyPress!
Make BuddyPress Greater Than Ever!
Great work!
Thank you for all the work!!! Hope to be able to contribute in the near future.
Thanks for that great survey. I hope BuddyPress continues with this rthym in all times. I am thankful to you, and many people thankful to you... Thank you so much to all team and volunteers.
I have tried to volunteer for BuddyPress in the past. I wanted to assist in updating the codex & inline documentation. I was told to go answer questions in the support forums.
Can't really support if I really don't understand the code. Studying the functions, classes, actions, and hooks would have allowed me to be more knowledgeable, which in turn would have allowed me to better support the support forums. And it would have provided more documentation for other users interested in BuddyPress.
In other words, is open-source really open-source. In my particular case, it was not. Tried to lend a hand, but the normal crew really wasn't interested. No harm, no foul!
Regardless, I still love BuddyPress, its normal crew, and love to watch the project as it slowly evolves.
Love BuddyPress - would like to see it become more user-oriented as far as features go for future releases. This new developer-focused direction is concerning for the future of the project.
I believe it can create the features I want
BuddyPress is awesome. Thank you!
I am a huge proponent of BP and use it in a commercial site. It's a lot of work to balance it all, and we use a lot of plugins, half of which are for what I consider basic functions: group messaging, posting media/links to activity stream, privacy, reviews, member blogging, SEO, group pages, menu arrangement, etc.
I would like to see much more of these functions, of not all of these functions to be part of the core of BP.
BP needs some central leadership and vision - a defined goal of where it wants to be. The tracs identified for 2.8 are obscure and the "Roadmap" for BP has no vision. Where are you taking the software? I can't tell.
Thanks for all your work!
wish automattic would donate 1% of it's worth to the BP devs to get this done.. really like the code bounty program that rocket chat is doing, perhaps we can integrate that in the bp forums somehow.
bp is cool - but it's weak and fragile - rtmedia is getting too expensive. If we had an 'official code chunks' section for the most common questions and fixes - would save a lot of forum time.
Rock on!!!
BuddyPress is great and stable plugin. I love everything about BuddyPress.
I think the paid version of BP or VIP program for support will be great for the ones who have websites built with BuddyPress as a core feature. This will not only help the developers to give more time (or hire others) for the plugin but also help to increase the confidence of users.
This survey is overall good. However, there is no dedicated suggestion box here.
A bit long but fine :)
This survey rocked. I wish BuddyPress could be mentioned more at WordCamp US. Can we have a BuddyCamp at the next WordCamp US? Can Matt give a minute to BuddyPress at the next state of the word?
I wish it had notifications, a mobile optimization area, and the ability to make the UI look like a standard app on mobile. I would like to have an app that has a BuddyPress hub section, but it is too uncanny. I also would like a 'trending' section for the top favorited people and posts.
I like the plugin.
I'm just starting my investigation on whether to use BuddyPress for my project. It looks promising, but I'm worried about the amount of work required to learn BP and then integrate it into my custom theme.
I wish you guys took this product seriously; I don't think you appreciate how painful/old/frustrating it is.
Love BP, relatively new to it but it's great for my community. I'd love to see better features and improvements but I appreciate the fact it is open-source.
Keep up the great work.
Please run all your tests w/ debug mode on and eliminate PHP notices/warnings caused by code.
Awesome
Keep up the good work! Make BuddyPress able to make WordPress a fully multi user FRONTEND website for multi vendor stores, multi user blogs and multi user everything that is the future of social network sites.
Please add native hastag, likes and media support :)
Thanks for the effort.
It's Good.
In general I face issues with customers who believe that WordPress and BuddyPress by default is not a serious piece of software - not really sure what to do about this.
Need more information on how to scale up BuddyPress site and how to load balance the database and the upload directory.
Some of the questions are a little to vague making me unsure how to answer specifically.